A Fresh Vision for CFO Roundtables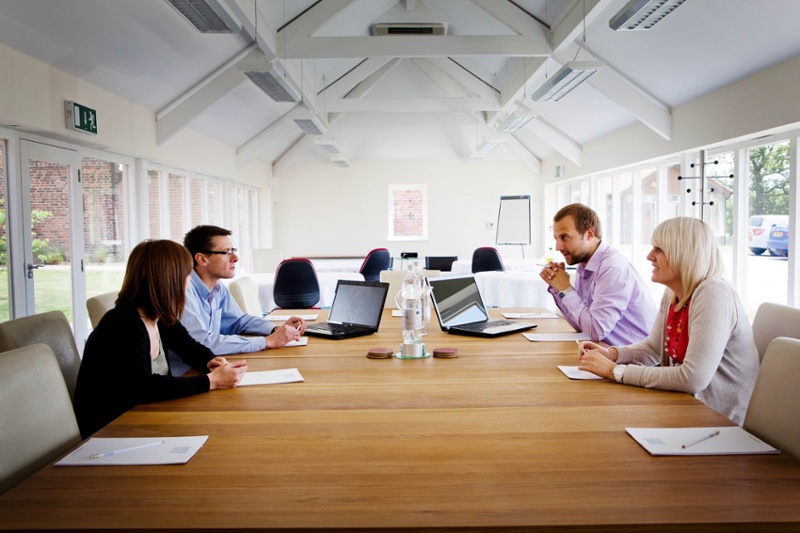 Allied CFO Roundtables are peer-based member-only groups that help members grow  in their roles as business leaders. Our members are smart, well-focused CFOs who desire to grow professionally and personally. Through direct meetings with CEOs and CFOs throughout Wisconsin, a growing set of similar development needs were identified for financial executives including:
Enhancing soft skills and presentation skills
Improving business development skills
Growing and mentoring department staff
Developing a strategic outlook to become a better business partner for CEO/Owners
Learning about and sharing best practices
Finding a sounding board for challenges in a confidential setting and inviting peer feedback
Hearing from expert speakers
Taking the accounting team from the 'back office' to being a key organizational partner
Engaging in one-on-one coaching
Format of CFO Roundtables
Each CFO Roundtable is led by an financial expert and trained facilitator, with the total number of active members not to exceed 12 people. Each Roundtable meets six times per year and includes six individual, one-on-one sessions with the chair. Roundtable sessions typically run from 8 a.m. – 3 p.m. and include breakfast, group session/speaker, lunch, and a private, member-only executive session.
Potential Roundtable members are evaluated privately by the chair and presented to the existing members for consideration. There are no competing members or direct areas of conflict. CFO Roundtables expect strict confidentiality between members in and of group meetings. This includes both personal and professional interactions.
The CFO Roundtable Difference
While there are existing discussion groups and management roundtables throughout Wisconsin, Allied's CFO Roundtables include:
A trained facilitator who is also an experienced CFO.  To view Brian Christian's bio click here.
A well-structured and organized meeting that includes guest speakers that allow members to invite staff to listen and grow
A formal, issue-processing system that allows for constructive and actionable steps developed from the group's insight
New Roundtables are forming and joining members will receive peer insights and best practices, share actual experiences and lessons learned, and how they deal with the "unexpected".  Allied's CFO Roundtable will return a 10x or greater return on both your financial and personal development.  To learn more reach out to John Howman at (262) 724-6668 to arrange a one-on-one informational call or meeting.
Click to learn more about the Allied CFO Roundtable program.