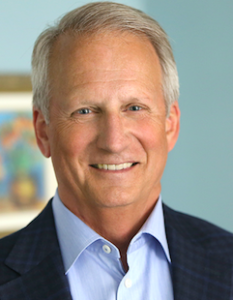 Successful Business Owner and Corporate Trial Attorney
John Schaller, former President of the House of Harley-Davidson, Inc., the highest performance award-winning Harley-Davidson dealership in North America, is a former member of both the national and the global Harley-Davidson's dealer councils. Prior to owning and leading his dealership from a small, locally focused business to one of the best-known Harley dealerships in the world, John was a successful trial attorney. In 1994, after 20 years of corporate trial practice throughout the U.S., John left the practice of law and acquired a Harley Davidson dealership. Until he sold the business in 2015, John was the dealer principal, owner and day-to-day operator of the dealership that was located in the hometown of Harley-Davidson in Milwaukee, Wisconsin. During the years he led the business, the House of Harley became known throughout the U.S. and the world among Harley owners, dealers and Harley corporate employees as a leader in operational and managerial excellence, as well as one of the most innovative Harley-Davidson dealerships in the worldwide dealership network.
John remains grounded and always remembers his roots. Frequently, he recalls his humble beginnings by saying, "After all is said and done, I am, and always will be, little Johnny Schaller from Eau Claire, Wisconsin." This mindset is one of the foundations of his approach to business leadership. As a leader, John has appeared on CNN, The Today Show, CBS Sunday Morning, SiriusXM Radio and on all television stations in the Milwaukee area on topics related to Harley-Davidson and business. John now leads the Scaling Service and Retail Businesses practice for Léargas to help leaders grow based on the hard-won lessons he's learned over his 40 years in business.
John brings to his clients a unique perspective that combines years of strategic and operational experience, real life and hands-on business management. His experience includes real world operations and management during periods of both rapid expansion and recessionary contraction. He adds to this background board and advisory work and a working-in-the-trenches attorney's perspective that includes pragmatic risk management and corporate governance experience.
Credentials and Results:
A consultant to both businesses and business leaders.
Trial attorney for 20 years engaging in corporate litigation and
product liability defense work.
Owner and operator of the House of Harley-Davidson in Milwaukee, Wisconsin.
An expert in employee engagement, various facets of retail operations and team building.
During the years of his ownership, House of Harley became the
highest performance award-winning Harley-Davidson dealership in the world.
Became known as a world leader in sales and marketing, innovation and staff and management excellence.
One of the few motorsports dealerships to remain profitable during the recession.
Board member and board chair of various for-profit and non-profit companies including the Vince Lombardi Cancer Foundation, Lutheran Social Services of Wisconsin and Thrivent Financial Member Network Board.
B.A. in History with Honors 71', University of Wisconsin, Madison, WI, J.D. 74', Marquette University Law School, Law Review Member and Research Editor, Milwaukee, WI.