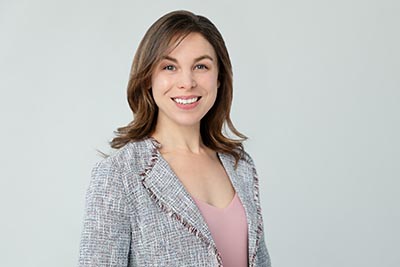 Owner and Writer, Original Edit, LLC
Email: jennifer@originaleditllc.com
Linked In: linkedin.com/in/tuckerjennifer/
Jen is the owner of Original Edit, LLC, founded to leverage her more than 15 years of experience helping individuals and organizations communicate more authentically and effectively.
With a background in corporate communications, Jen understands the tendency to follow a formula or rely on a template to get a message across. She also understands how to ease away from this approach, finding more resonant ways to connect with people.
Jen works with professionals at all levels in a variety of industries and organizations, from financial services to manufacturing to non-profit. What you'll notice her approach is the enthusiasm with which she digs in, striving to understand what makes your organization tick, where your challenges lie, and how to maximize your opportunities.
With a knack for strategy and a passion for storytelling, Jen offers consult to craft and execute plans that get results. She brings expertise to capitalize on a variety of communications opportunities.
Strategic Communications Consulting – Jen has deep experience working with the C-Suite to develop communications plans in support of overarching business strategy and critical initiatives. She can help you demystify complex concepts, create clarity when things are hazy, and gain the alignment needed for successful execution.
Communications Coaching – With more than a decade spent partnering with senior leaders, Jen is a trusted advisor adept at lending communications counsel. From divestitures of business units to strategic acquisitions to organizational restructurings, Jen can help you effectively communicate through complex and high-risk scenarios.
Content Strategy and Content Development – Jen understands the most effective content is compelling, concise, and consistent. She can reenergize lifeless copy, steering you away from the buzzwords, jargon, and technical speak that turn audiences off, and craft messages that are more meaningful.
Jen has an M.A. in Communications Studies from Marquette University and a B.S. in Organizational Communications with a concentration in Human Resources and Public Relations from the University of Portland. She's a voracious reader, a half marathon runner, and a mom to the best English Bulldog.